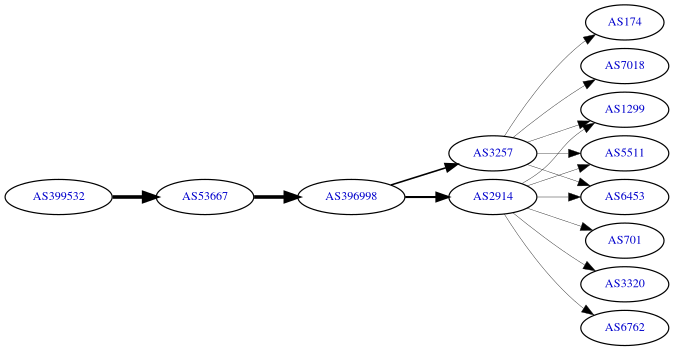 We take our network seriously. To provide bandwidth and connectivity to and from the Tor network, we run on top of the Autonomous System: AS399532. Our IP space, support and monitoring is provided by Universal Layer.
Ingress traffic is DDoS protected by Path.
Egress traffic goes out of our upstream ISP BuyVM.